No one can destroy Awami League : PM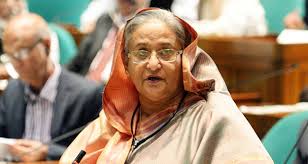 Prime Minister Sheikh Hasina on Tuesday said in the parliament that all the attempts to destroy the decades old political organization Awami League were futile.
The Prime Minister also expressed her gratitude towards the people of the country for their continuous support to this political party and giving its scope repeatedly to serve them.
She said this while participating in an unscheduled discussion in Parliament on the occasion of the 66th founding anniversary of the country's oldest party Awami League.
"There were so many attempts to destroy Awami League, but no one has been successful in their attempts and will never be either," Hasina said.