Now Umrah visas can be converted into tourist visas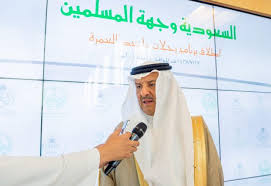 Prince Sultan Bin Salman, President of Saudi Commission for Tourism and National Heritage (SCTH), launched on Sunday the Post-Umrah Program, an initiative which allows Umrah pilgrims to convert their visas into tourist visas.
This is a key channel of "The Kingdom is Muslims' Destination" initiative, which was proposed by the commission several years ago.
In a press statement published by SPA, the official Saudi news agency, Prince Sultan said the program aims at providing an opportunity to Umrah pilgrims to see the landmarks of the country, Islamic historical sites, attractive tourist destinations and shopping centers and malls.
They might also opt to make cultural, medical, educational and marketing tours, visit exhibitions and attend conferences after having completed their Umrah, he added.
He said the SCTH is carrying out the program in cooperation with the ministries of interior, foreign affairs and Haj.
According to the report, Prince Sultan said the SCTH started the program several years ago and it took a long time to study. There were procedures that were not ready yet, like converting Umrah visa into tourist visa, among other procedures.
Business visa holders and GCC citizens can also avail themselves of the opportunity to join the post-Umrah program, he said.