PIA suspends services to Dhaka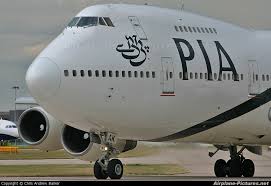 Pakistan International Airlines (PIA) Friday decided to cancel all flights to Bangladesh till March 10 in response to the raid on the house of its country manager in Dhaka.
Bangladeshi authorities had raided the house of Ali Abbas three days ago, Geo News reported.
According to sources in PIA, a raid was also conducted on a PIA flight which reached Dhaka from Karachi Wednesday, and the plane was searched for two-and-a-half hours.
In response to the action of the Bangladeshi authorities, PIA cancelled its flight PK-266, originally scheduled to fly from Karachi to Dhaka Thursday.
The reason for the raid given so far was that Ali Abbas was allegedly smuggling currencies as well as gold.
Airline sources said that a detailed house search took place while the country manager's family was also harassed.