Prince Bandar Al-Faisal passes away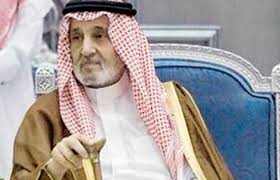 Saudi Prince Bandar Al-Faisal, the son of King Faisal, has passed away and the funeral prayers will be held for him at Imam Turki bin Abdullah  mosque in Riyadh after Asr prayer in Tuesday, the Royal Court announced in a statement.
Prince Bandar, brother of late Prince Saud Al-Faisal, Makkah Governor Prince Khaled Al-Faisal, Prince Mohammed Al-Faisal, Prince Turki Al-Faisal and others was born in 1943.
He had his secondary education in the US and had graduated from the British Royal Air Force College (RAFC) in Cranwell. He joined the Saudi Royal Air Forces until he reached the rank of a General. He worked for 15 years as senior adviser at the office of the Minister of Defense and Aviation until his retirement in 2007.
Prince Bandar was known for his philanthropic deeds and he was a renowned welfare lover.