Queen marks 90th with huge London street party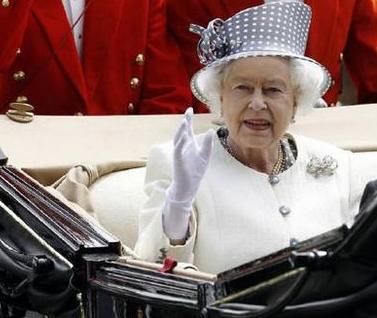 Thousands of people gathered for a special street party outside Buckingham Palace on Sunday to mark Queen Elizabeth II's 90th birthday.
Up to 10,000 people attended the Patron's Lunch along with the monarch, her husband Prince Philip, Prince William and Prince Harry.
Tickets cost £150 ($215) and most of the guests will be from organizations with which the queen has links.
The not-for-profit event was organized by the queen's grandson, Peter Phillips, the son of Princess Anne.
"The queen has had many celebrations in her honor over the years but there's never really been an appreciation or recognition of the number of organizations she is personally attached to through her patronage," Phillips said.
Britain is holding several days of celebrations to mark the queen's official 90th birthday, which began on Friday with a special service at St. Paul's Cathedral in London.
On Saturday, she took the salute at the Trooping the Color military parade which drew a crowd of thousands, with her vivid green outfit causing a sensation.
After Trooping the Color, members of the royal family gathered on the balcony of Buckingham Palace to watch a military flypast, including Prince William and Kate with their children George and Charlotte.
The queen celebrates two birthdays as part of a royal tradition which dates back over 250 years.
The actual date of her birth is April 21, 1926.
But her official birthday is also marked in Britain on a Saturday in June with Trooping the Color.