Religious tourism: A dream come true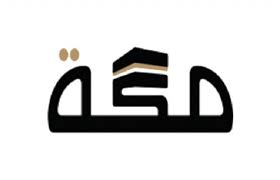 Fatin Muhammad Hussain: I have headed the women's volunteer committee of the South Asian Tawafa Establishment for five years during which we organized visits for pilgrims to see historical and archaeological sites of religious significance.
We took female pilgrims to the Two Holy Mosques Museum, the Kiswa factory, historical mosques, the birthplace of the Prophet Muhammad (peace be upon him), the Zamzam Factory, the Grand Mosque expansion sites and the Prophet's Museum.
Archaeological sites in Makkah and the Arabian Peninsula can, if properly invested in, generate significant revenue. Makkah is of religious and historical importance and is viewed by millions of Muslims as the holiest place on earth. We should have a museum in this city which students and scholars of history and anthropology from across the Arab and Muslim world can visit.
In 2012, I wrote an article calling on the Saudi Commission of Tourism and National Heritage (SCTH) to build a global museum in Makkah similar to the Louvre Museum, the Barcelona City History Museum and the Hermitage Museum in Russia. These museums play a significant role in acquainting the world with Islamic history and civilization. A similar museum in Makkah would quench the thirst of millions of pilgrims.
However, this dream has come true today. London-based architects, Mossessian Architecture, has won a competition to design the first cultural museum of its kind in Makkah which will be called "Oasis of Faith" and will help reflect the real image of Islam. Mossessian Architecture said that more visitors than those who visit the Louvre would visit the museum—an estimated 10 million every year. The project would provide a national non-petroleum source of income.
I suggest that the SCTH be transformed into a Ministry of Tourism because it can play a major role in the transformation of the Kingdom's national economy and diversification of income. The SCTH has  introduced a program allowing Umrah pilgrims to visit archaeological sites all over the country during their stay. The program creates job opportunities for Saudis, especially graduates of history and Islamic civilization programs as well as hospitality and tourism majors. I hope that pilgrims will be allowed to visit other historical sites in other parts of the country during their stay in the Kingdom.