Richest 1% to own more than rest of world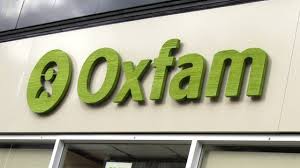 Wealth amassed by the richest 1% will overtake the amount owned by the rest of the people in the world, according to a study by charity group Oxfam.
The richest 1% of people will see their share of global wealth increase to more than 50% in 2016 at the current rate of growth.
Their wealth increased from 44% in 2009 to 48% last year, said the group.
Oxfam's report warns that the "explosion in inequality" is holding back the fight against global poverty.
Winnie Byanyima, executive director of Oxfam International asked whether people really wanted to live in a world where the 1% own more than the rest of the people combined.
"The scale of global inequality is quite simply staggering and despite the issues shooting up the global agenda, the gap between the richest and the rest is widening fast," she said in a statement on Monday ahead of the annual World Economic Forum in Davos.
Rich getting richer Of the remaining 52% of global wealth, almost 46% is owned by the rest of the richest fifth of the world's population, Oxfam said.
The remaining population account for just 5.5% of global wealth and their average wealth was $3,851 (£2,544) per adult in 2014.
That compares to an average wealth of $2.7m per adult for the elite 1%.
Ofxam said it will push for urgent action to stem the "rising tide of inequality", starting with a crackdown on tax evasion by companies.
The study comes just a day before US President Barack Obama's State of the Union address, in which he is expected to call for tax increases on the wealthy to help the middle class.
In October, a report from banking giant Credit Suisse also said that the richest 1% of people own nearly half of the world's wealth.