Saudi aid to Yemen worth $11bn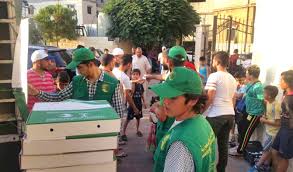 Saudi Arabia's humanitarian efforts in Yemen have been highlighted at a forum at King Saud University (KSU).
The symposium, entitled "Restoration of Hope, Security, Stability and Development in Yemen," was held under the patronage of Badran bin Abdurrahman Al-Omar, president of KSU.
Mohammed Al-Jabir, Saudi ambassador to Yemen, said the country had historic and strategic relations with the Kingdom.
"Iran-backed Houthi militias had impeded the delivery of humanitarian aid to Yemen and had looted the country's Central Bank," he added.
He said militias allowed Iran to smuggle weapons and ballistic missiles in order to target Makkah, Riyadh and a number of Saudi cities.
The Kingdom's assistance to Yemen totaled about $10.96 billion, he said.