Saudi Arabia to offer visitor visa for special events
The visa will be introduced from December 15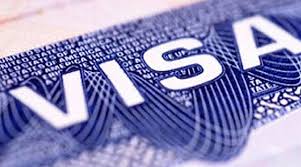 Saudi Arabia will offer an electronic visa for foreign visitors to attend sporting events and concerts from December, the Kingdom said on Tuesday.
At present, foreigners traveling to the country are largely restricted to resident workers and their dependents, business travellers, and Muslim pilgrims who are given special visas to travel to holy sites.
Crown Prince Mohammed bin Salman is seeking to develop new industries to wean Saudi Arabia off dependency on oil exports. Economic reforms aim to lift total tourism spending in the country — by local citizens as well as foreigners — to $46.6 billion in 2020 from $27.9 billion in 2015.
The 'sharek' visa process will be introduced for a motor race on December 15, according to a statement by the General Sports Authority (GSA). No other details were immediately available.
"We hope the Saudia Diriyah E Prix will see fans from around the globe come to Saudi Arabia to watch this epic sporting spectacle as now your ticket is your visa," said Prince Abdulaziz bin Turki Al Faisal, vice chair of the GSA.