Saudi king wishes happy Eid to Islamic nation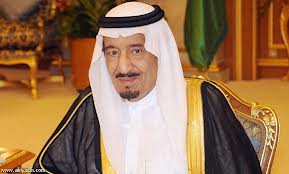 Saudi Arabia's King Salman congratulated the Islamic nation on the occasion of Eid Al-Adha (feast of the sacrifice), expressing his honor to be serving pilgrims.
"We thank God who enabled this country to serve God's guests, and for witnessing Eid Al-Adha. May God accept pilgrims' Hajj rituals and Eid Mubarak," said the Saudi ruler on his official Twitter account.
On Thursday night, the eve of Eid Al-Adha, King Salman arrived at the holy site of Mina to review the services provided to pilgrims, according to the Saudi Press Agency.
As of Thursday, the total number of local and foreign pilgrims reached 2,352,122, according to statistics from the Ministry of Hajj and Umrah. Saudi security forces turned away hundreds of thousands of pilgrims lacking Hajj permits.
Over 2 million worshippers, from nearly every country, arrived in the Kingdom for the five-day ritual, which is a once-in-a-lifetime religious duty for every able-bodied Muslim who can afford the journey.