Saudi TV anchors begin donning hijab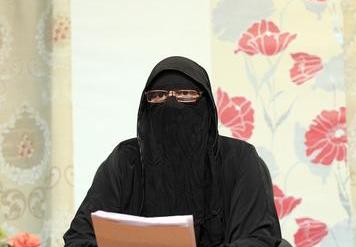 The Saudi Broadcasting Corporation (SBC) has begun implementing a new dress code for its women TV anchors effective from Thursday, say sources.
The code demands that they wear black headscarves and abayas. However, their abayas would be decorated on the sides with ribbons to match the corporate colors of the channels they represent, for example blue for the Al-Ikhbariya channel.
Some observers said the SBC move is part of a makeover for the new year, while others see it as a decision to prevent the Shoura Council introducing a mandatory dress code.
The issue has divided the Shoura Council. Several members opposed it, with one saying that it would be illegal because there is no law currently that imposes a dress code for women in the country.
The members had been discussing an amendment to the country's audiovisual law proposed by Noura Al-Odwan, a woman member of the Shoura, and backed by the culture and media affairs committee. A fine of SR10,000 has been proposed for those failing to comply.
The council has postponed the discussion for the time being because of the mixed reaction from members.