Scots council raises Palestine flag above town hall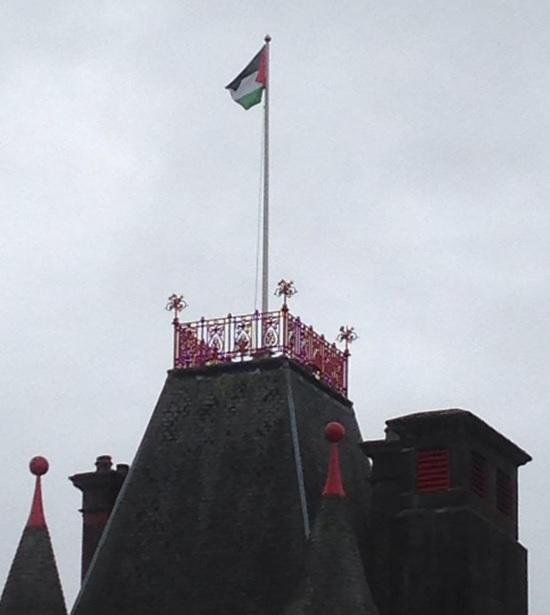 The flag was hoisted over Dumbarton town hall in West Dunbartonshire on Tuesday after the provost agreed to the move.
A spokeswoman for the council said the flag was not in support of either side but of the people suffering in Gaza.
She said: "The flag is not being raised in support of Hamas or the Israeli Army but to raise awareness of the suffering and deaths of over two thousand people in Gaza
"The Council hopes that by flying the flag we can raise awareness of the suffering of the people of Gaza and hope there will be a ceasefire which can bring peace and stability to the people of Gaza."
The move by the council comes as the United Nations (UN) called for an immediate and unconditional ceasefire to put an end to the conflict.
The escalating violence in Gaza has cost hundreds of lives as the international community attempt to intervene to stop the violence.
The Scottish Government this week announced it would give £500,000 of aid funding to help the people of Gaza and Prime Minister David Cameron also pledged an extra £3m aid.