Shard welcomes millionth visitor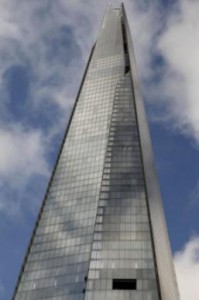 The View from the Shard welcomed its millionth visitor this morning. Paul Olding walked through the doors just after 10.30 am after booking tickets to visit the attraction with his partner to celebrate her birthday. He was awarded with a lifetime membership to the View from the Shard, a complimentary bottle of champagne and goody bags full of gifts and souvenirs.
The View from the Shard, on levels 69 and 72, opened in February last year and is the highest vantage point in Western Europe.