Taj Accountants Wins Small Business of the Year 2019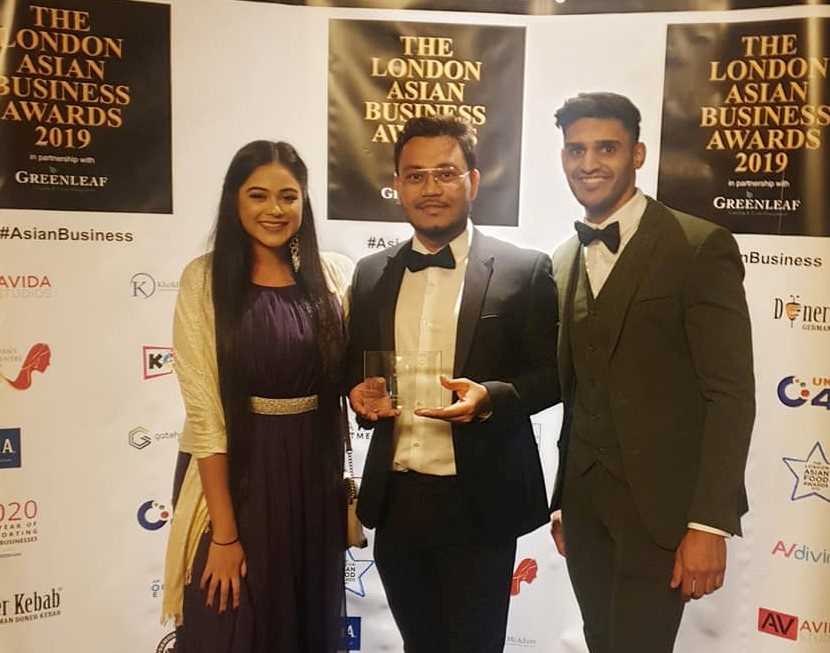 Some of the best professionals and businesses received an award for their achievements over the last year at the 3rd London Asian Business Awards 2019. 32 finalists across London were crowned winners. The event took place at the Millennium Gloucester Hotel in Kensington on Friday 11th October.
The event personified the spirit of London's South-Asian community. The night was one of inspiration with the range of finalists reflecting the sheer number of London industries with Asian impact and presence. Categories included Rising Star, Young Entrepreneur of the Year, International Business of the Year and Small Business of the Year.
The London Business Journal were official media partners for the Awards. Charity partners were The Asian Women's Resource Centre who provide specialist domestic violence support services to women and children across London.
Taj Accountants, Whitechapel East London was in attendance at the award ceremony where it was announced to their delight they had won Small Business of the Year category.
After winning the award, the Managing Director of Taj Accountants, Mr Abul Hyat Nurujjaman expressed his gratitude to his clients, friends and family for their support and said "I thank my colleagues at Taj Accountants who work really hard on a daily basis to uphold the brand of Taj Accountants as a leading small business accountants in London. I am delighted and humbled to receive this prestigious award. I hope I can empower and inspire the next generation of businesses to achieve great things. Finally, as a "Small Business of the Year 2019" winner, I would recommend my fellow small businesses to stay focused, keep your eyes on the news and be proactive during this difficult time of Brexit. If you think Taj Accountants and my expertise can help you, please don't hesitate to contact us."
The London Asian Business Awards 2019 sponsored by Gatehouse Bank and presented by Greenleaf Catering, are organised by Oceanic Consulting – the UK's leading ethnic awards company. CEO Irfan Younis said "I'd like to congratulate all winners and finalists awarded at the 3rd London Asian Business Awards 2019. The evening was one of absolute talent and inspiration. London's Asian Business community are the perfect role models for future generations of aspiring entrepreneurs."
With 13 years of experience, Oceanic Consulting host annual award ceremonies in major English, Scottish and Irish cities. Campaigns include the Curry Awards, Asian Business, Asian Food, British Muslim, British Indian and Britain's Asian Wedding Awards.