TfL turns to Tower Hamlets Council to find apprentices of the future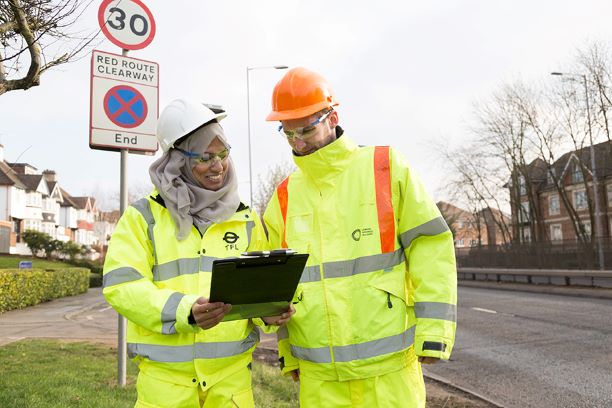 Tower Hamlets Council has joined forces with Transport for London to give the borough's residents a unique insight into apprenticeship opportunities opening in 2019. WorkPath, the council's dedicated employment and training service, will be hosting an open day on 31 January 3pm – 7pm at the WorkPath offices in Poplar.
TfL's recruitment team will be delivering presentations on the many exciting roles available in the coming year and existing apprentices will also be on hand to answer questions on the application process and their experiences so far.
John Biggs, Mayor of Tower Hamlets, said: "TfL is one of the capital's most iconic employers and I'm delighted they are looking to Tower Hamlets to find their next generation of apprentices.
"I've pledged to deliver 1,000 apprenticeships, through working with partners such as TfL to help our residents tap into the benefits of east London's economic growth.
"I would urge anyone considering a career change or looking for employment to take advantage of this great opportunity."
While the most visible TfL staff can be found in stations and on trains, trams and buses, it takes a significant effort behind the scenes to keep all the various services running smoothly 24 hours a day, seven days a week.
This year, TfL is particularly looking for people to fill some of those vital but often unseen specialisms.
Apprenticeships are available in roles including but not limited to: engineering, signalling, IT, finance, procurement, planning, quantity surveying, tech and data, cyber security, HR, project management.
Applicants do not need experience in their chosen field but they will be expected to have five GCSEs from A* – C including maths and English.
If successful, they will earn the London living wage and have access to the TfL pension scheme. They will be able to earn qualifications while they work and will save money with the offer of free TfL travel in zones 1-6.
Councillor Motin Uz-Zaman, Cabinet Member for Work and Economic Growth, said: "We are really pleased to be working with TfL as part of our commitment to provide high quality apprenticeships to our residents. Being able to speak to current apprentices and meet the recruitment team before applying will give prospective applicants a valuable insight into the career paths available to them.
"We have a borough with one of the youngest populations in London. We are committed to giving people the opportunities to compete for careers that are at the forefront of technical change and innovation. This partnership with TfL delivers on that."