The ultimate culture vulture guide to London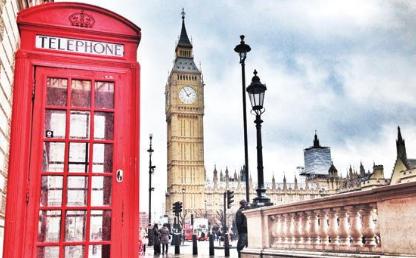 Here, we take a look at five cultural things to do the city that is loved by visitors from across the Gulf – it can only be London.
See Westminster Abbey's medieval galleries
The galleries are a medieval space that will be open for the first time in more than 700 years. Starting with a climb up Weston Tower, you will rise up 16 meters above Westminster Abbey, from where you'll enjoy unparalleled views of the setting for British royal weddings and coronations. The galleries are open until July 31.
Check out the Royal Academy's $73m extension
Yes, even more art and history to wander through — this is London, after all. The Royal Academy is a vast art institution near Piccadilly Circus, and it's now grown by 70 percent. The highlight of this expansion is the opening of the vaults, filled with enormous Greco-Roman statues and jaw-droppingly high ceilings.
See the Exhibition Road Quarter at the V&A
Close to Harrods, this porcelain courtyard opened last summer — and it needs to be seen to be believed. Out of step with traditional Knightsbridge architecture, the piazza is a striking masterpiece, so blindingly white that it seems to sizzle on a hot day.
See the city by night at the Museum of London
The London Nights exhibition at the Museum of London celebrates Europe's biggest city in a purely nocturnal light. See how Londoners have lived by night all the way from the late-19th Century through to today. The exhibition runs until Nov. 11
Get posting on the 'Mail Rail'
London once had a secret railway line that was used exclusively by the Royal Mail to transport post between mail depots around the British capital — and it's now open to the public. This one opened last year, but it's so unusual that it's getting a listing for 2018. Yes, it sounds geeky and like something your awkward uncle might rave about, but it genuinely is an extraordinary ride under this ancient metropolis.