London Tigers win Asian Cricket Award Club of the Year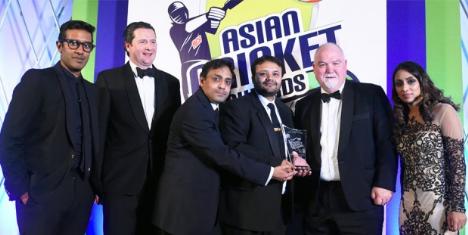 London Tigers Cricket Club won the inaugural Asian Cricket Awards Club of the Year 2014, following on from our winning the inaugural Asian Football Awards Club of the Year two years ago in 2012. The award is a great achievement for the cricket arm of London Tigers, topping off what has been the most successful year so far in the cricket club's history.
"This shows that you can achieve anything if you have a vision with a goal and a fantastic team of cricket lovers to drive towards that," said Mesba Ahmed, Chief Executive of London Tigers. "There are so many people to thank who have helped us on the journey. I want to thank all the Cricket Club Committee, team captains, Coaches, managers and players of the Cricket clubs both in East London and Southall in Ealing. Including Abdus Salam (Vice Chairman), Jawar Ali (Secretary and Operations Director London Tigers), Shumon Sharif, Ayaz Karim, Salman Ahmed, Mabz Alam, Shakeel Ahmed, Tariq Khan, Misba Ali Amjad.
Above all, a big thank you to Shahidul Alam Ratan, the influential and the most dedicated person behind the success of London Tigers Cricket Club without whom we would not have achieved all the success so quickly.
Thanks to the organisers of the Asian Cricket Awards, Jas Jassal and Baljit Rihal, for a great event and the judges who found us worthy of the award.
Cricket within London Tigers is rapidly growing with our East London and West London Clubs respectably winning cups and leagues this season.