The restrictions won't apply to the UK
Trump restricts travel from Europe to US for 30 days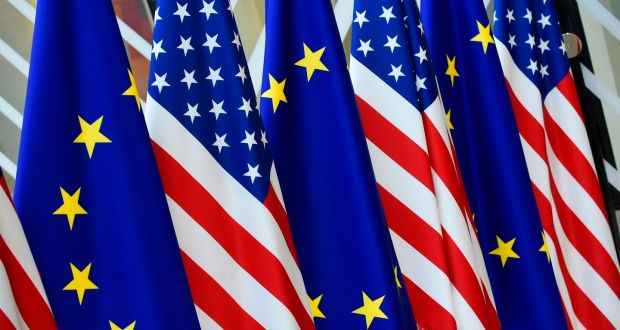 Taking dramatic action, President Donald Trump announced Wednesday he is sharply restricting passenger travel from 26 European nations to the US and moving to ease the economic cost of a viral pandemic that is roiling global financial markets and disrupting the daily lives of Americans.
Trump, in a rare Oval Office address to the nation, said the month-long restriction on travel would begin late Friday, at midnight. After days of playing down the coronavirus threat, he blamed Europe for not acting quickly enough to address the "foreign virus" and claimed that US clusters were "seeded" by European travelers.
"We made a lifesaving move with early action on China," Trump said. "Now we must take the same action with Europe."
The EU will on Thursday assess the travel ban on Europe imposed by US President Donald Trump, European Council President Charles Michel said, adding: "Economic disruption must be avoided."
The tweet by Michel, who coordinates action by the leaders of the EU's 27 member states, followed an overnight decision by Trump to suspend travel from Europe to the US for 30 days in a bid to stop the spread of the new coronavirus.
"Following the travel ban President Trump announced, we will assess the situation today," Michel said. "Europe is taking all necessary measures to contain the spread of the COVID-19 virus, limit the number of affected people and support research."
Trump said the restrictions won't apply to the United Kingdom, and there would be exemptions for "Americans who have undergone appropriate screenings." He said the US would monitor the situation to determine if travel could be reopened earlier.
The State Department followed Trump's remarks by issuing an extraordinary global health advisory cautioning US citizens to "reconsider travel abroad" due to the virus and associated quarantines and restrictions.
Trump spoke after days of confusion in Washington and in the face of mounting calls on the president to demonstrate greater leadership. At times, though, his remarks contributed to the uncertainty.
— Donald J. Trump (@realDonaldTrump) March 12, 2020
Hoping to get the payroll tax cut approved by both Republicans and Democrats, and please remember, very important for all countries & businesses to know that trade will in no way be affected by the 30-day restriction on travel from Europe. The restriction stops people not goods.

— Donald J. Trump (@realDonaldTrump) March 12, 2020