Tunisia now has more women than men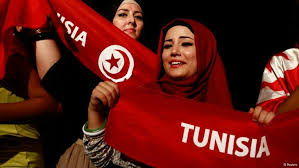 For the first time there are more women than men in Tunisia, a country of nearly 11 million, preliminary census results released on Friday showed.
"The population of Tunisia is 10,982,754" as against 9.9 million in 2004, National Statistics Institute chief Hedi Saidi said. "For the first time, there are more women than men," with women making up 50.2 percent of the population, he added.
Census director Lotfi Hrizi said the survey was carried out on the basis of residence, and the figures include foreigners resident in the North African nation for more than six months.
Tunisians living abroad were not included in the count.
Noureddine Zekri, secretary of state for development and international cooperation, told journalists the census was held as planned this year despite "conditions that were not easy" and "security difficulties" since the 2011 revolution.
Tunisia's first census was held in 1984 and takes place every 10 years. The final results of the sixth census since independence in 1956 will be released in 2015.