Uber launches uberHIRE in Dhaka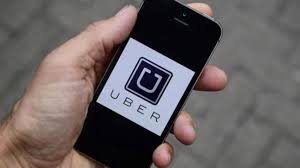 Uber, the world's largest on-demand ridesharing company, today launched uberHIRE in Dhaka.
With uberHIRE, riders can book longer duration trips for day-long meetings, shopping or to simply explore and travel around the city, said a media release.
"We are always thinking of innovative ways to enhance the experience for our riders and driver partners. This service aims to address the unique commuting needs of riders in the city, especially tourists, business travellers, senior citizens, and working professionals by letting them book an Uber for longer journeys while assuring them a comfortable and affordable travel experience," said Arpit Mundra, General Manager, Uber Dhaka.
UberHIRE is a hyper-local offering for the Dhaka market, and is great way for tourists to explore and see the beautiful city. Whether it is a quick layover, a business trip or a day-long excursion to explore a city, UberHIRE has seen great response in other cities in which it operates.