UK extends Iraqi mission until March 2017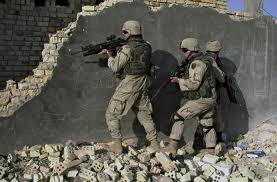 Britain will extend its air campaign in Iraq against ISIL militants by a year, Defence Secretary Michael Fallon said on Tuesday, saying it would use ageing Tornado fighter jets to conduct strikes until at least early 2017.
Britain had previously said the Tornados would stay operational until March 2016, a year later than originally intended, and would then be finally taken out of service. But Fallon, on a visit to Iraq, said the Cyprus-based planes had capabilities which meant they should fly longer.
"The Tornado squadrons have proved their worth in the air campaign because of the precision weapons they have and because of the reconnaissance and surveillance that they carry out when they're not striking," Fallon told BBC radio.
"The Americans and other allies have particularly valued the contribution of the Tornado and that's why we are continuing the Tornado squadron for another year."
The U.S.-led coalition has conducted dozens of air strikes in Iraq and Syria in recent days, as its seeks to weaken militants who have seized large swaths of both countries as part of their drive to create an Islamic caliphate.
Britain is part of the U.S.-led coalition, but only has parliament's backing to carry out strikes in Iraq not Syria.
Turkey launched its first air strikes on ISIL in Syria a week and a half ago as it also began attacking Kurdish militants.