UK Public inquiry into Grenfell fire disaster opens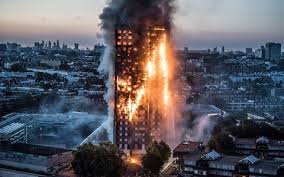 A public inquiry into the deadly Grenfell Tower fire in London, which last June claimed the lives of 72 people, started on Monday.
More than 500 survivors, grieving families, and friends, as well as North Kensington residents, are taking part in the inquiry, being held in a local hotel.
This first phase of the inquiry will look into the facts such as how and where the fire started and spread and how the building was evacuated.
The June 14, 2017 fire was blamed on a faulty fridge, according to earlier reports. The blaze spread quickly due to the building's cladding (covering), which was thought to have worked as an accelerator.
The final death toll of 72 included a stillborn baby, according to the British police.
The public inquiry was ordered by Prime Minister Theresa May shortly after the inferno, and a separate police inquiry is still underway to determine the cause and the reasons for the high death toll in the disaster.