Victoria Park crowned the nation's favourite public park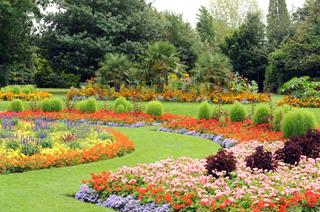 Victoria Park in Tower Hamlets has done it again and has been named the UK's favourite park in the Green Flag People's Choice Award 2014.
Following four weeks of intense voting, the public had its say with Victoria Park gaining more than 13,000 votes to be crowned the best park in the country.
More than 32,000 votes were cast in the competition organised by Keep Britain Tidy, which gives out Green Flag Award status to the best open spaces in the country.
Victoria Park came out on top against a staggering 1,482 Green Flag Award winning sites and previously won the prestigious accolade in 2012 and was a runner-up in 2013.
The park retained its Green Flag Award status earlier this year. Green Flag Awards are given annually in recognition of exceptional high-quality green public spaces.
Mayor of Tower Hamlets, Lutfur Rahman, said: "I am delighted Victoria Park has reclaimed its title as the UK's best loved open space. It is our flagship park and a fantastic asset which is enjoyed by thousands of visitors and residents alike."
Cllr Shafiqul Haque, cabinet member for culture, added: "The council works hard to ensure all parks and open spaces are maintained to an excellent standard and the borough has six Green Flag Award winning parks to be proud of.
"I would like to congratulate the parks team for their dedication and commitment as our parks provide essential recreation, play and leisure facilities."
The park draws in more than 275,000 visitors a year to enjoy festivals and events which attract international superstars and boasts of a year round community programme.
Green Flag Award manager, Paul Todd, said: "Congratulations to Victoria Park and all the staff and volunteers who work so hard in
ensuring the park is not only a Green Flag Award winner but is now the UK's favourite for 2014."
Victoria Park, which was given a £12 million revamp in 2011, boasts 86 hectares of lush greenery.
It has been used by millions of Londoners for nearly 170 years as a place of healthy recreation, sports, play and relaxation.
Known locally as the People's Park, it was created specifically to address the health needs of the east London community.
The park hosts a wide range of formal and informal sports, sponsored activities, events and festivals throughout the year. The park's many features include the Burdett Coutts Fountain, bandstand, Chinese Pagoda, boating lake, Wheelpark and two fantastic children's play areas.
The council is organising a celebratory event on Wednesday 29 October to share the good news with residents. The fun day will include entertainment for the whole family to enjoy from 11am-3pm. A plaque will also be unveiled to mark the prestigious win.
The council is also celebrating a prestigious win at the London in Bloom Awards where it picked up a Gold award for its parks and open spaces this summer.