Whitechapel Station gets new Bengali signage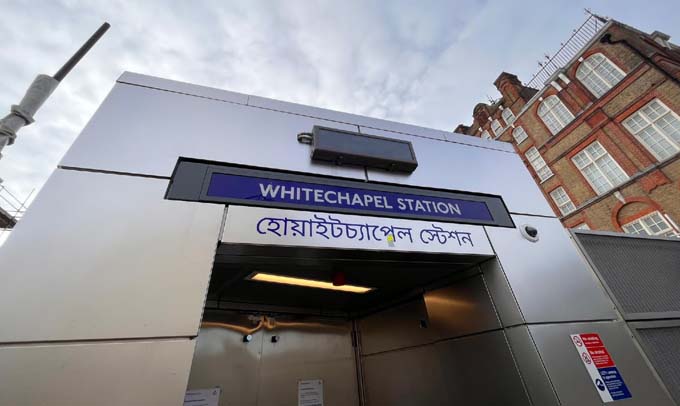 Bengali language signage has been installed at Whitechapel Station East London to acknowledge the importance and contribution of the Bangladeshi community to east London, and as part of celebrations to mark 50 years of Bangladesh's independence. Tower Hamlets Council funded the dual language signs in English and Bengali outside and throughout the station, following a council and community-led campaign for the signs to be installed.
Tower Hamlets is proud to be home to the biggest Bangladeshi community in the UK, with around a third of residents of Bangladeshi heritage and iconic areas such as Brick Lane.