Women's fitness centre shut over 'indecent' video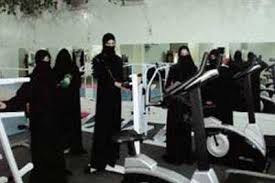 Saudi sports authorities shut down a female fitness centre in Riyadh Friday over a contentious promotional video that appeared to show a woman in figure-hugging workout attire. "We are not going to tolerate this," Saudi sports authority chief Turki al-Sheikh tweeted as he ordered that the centre's license is withdrawn.
Sheikh, an adviser to powerful Crown Prince Mohammed bin Salman, also told authorities to investigate and prosecute those behind the video. The video, which was widely circulated on social media showed a woman with uncovered hair in what appeared to be a gym and kicking a punching bag.
The General Sports Authority said the video contained scenes that could corrupt public morals. Saud al-Qahtani, a media adviser to the royal court, lauded the sports authority's swift response, saying on Twitter that the kingdom was on the path of "moderation without moral breakdown".