World Book Day Celebrations 2014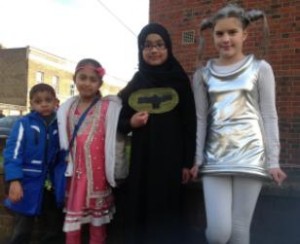 Every year, teachers and students alike up and down the country celebrate World Book Day, and 2014 was done in style. Pupils and staff arrived in sublime fashion ready to show off their hard-prepared costumes as their favourite story characters. From Indiana Jones to the Mad Hatter to the Paper Bag Princess, the laughs shared and the memories created assured that this was a day not to be forgotten.
To prove how far World Book Day has gotten, even famous authors participated by spending their time to go to schools and shows, in order to celebrate. Namely Anthony Horowitz, author of the illustrious Alex Rider series, appeared on BBC's Blue Peter and created a short story as part of a challenge of the day.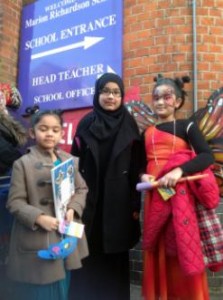 The Sunrise Today visited local primary school Thomas Buxton, where they met head teacher, Lorraine Flanagan, who was delighted on the day and spoke to our reporters. "It was exciting to see everyone dressed up as their favourite characters. There were some beautiful costumes running around and you could see just how much fun everyone was having."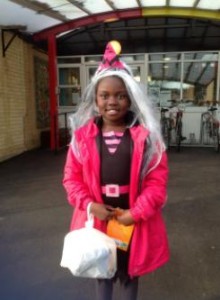 They also caught up with Year 6 teacher Miss John, dressed as The Worst Witch, who reiterated how much fun all the school were having and how the corridor was "full of colour and character".
Besides just getting out of uniform for a day, the dressing up was also for a good cause. Each person that came to school dressed up brought along a £1 donation for a charity in Africa called Book Aid, which helps with resources for reading in libraries in Africa.
Prizes were given to the best dressed in every school, along with books and book vouchers to every student to encourage kids to read more.