AL backed panel wins Bar Council Elections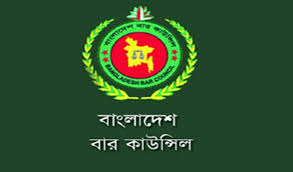 The Awami League backed panel in the Bangladesh Bar Council Elections came out victorious in the polls that took place on Wednesday.
The Awami League backed Sammilito Ainjibi Samannoy Parishad (SASP) secured 10 of the 14 executive member posts leaving the rest for BNP-Jamaat backed Jatiyatabadi Ainjibi Oikya Panel (JAOP).
The winning candidates are: Abdul Baset Mazumder, M Amirul Islam, Abdul Matin Khasru, ZI Khan Panna, Nazubullah Hiru, HR Zahid Anwar, Ibrahim Hossain Chowdhury Babul, Parvez Alom Khan, Md Yahia and Md Rezaul Karim Mantu.
Running bar council's vice-chairman and BNP leader Khandakar Mahbub Hossain, AJ Mohammad Ali,
AM Mahbub Uddin Khokon and Kayemul Hoque secured the four other seats.
The polls outcome was unofficially announced by Abdul Baset Mazumder.
"The official announcement will be made by the Bar Council authorities after a few days," said Nazmul Ahsan, assistant director of the council.