Arrest warrant issued against Tarique Rahman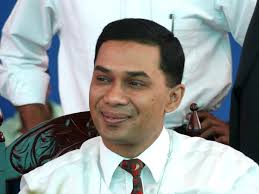 An arrest warrant has been issued by a Dhaka court against BNP Senior Vice Chairman Tarique Rahman.
The warrant was issued against him in a sedition case filed for calling Bangabandhu Sheikh Mujibur Rahman "Pakbandhu" (friend of Pakistan).
The order was passed by Additional Chief Metropolitan Magistrate Lutfor Rahman Shishir.
On September 19 of 2014, the Senior Vice Chairman during a discussion in York Hall in East London said that how can a man who returned to Bangladesh with a Pakistani passport be called 'Father of the Nation.' He accepted a Pakistani passport even after the Independence of Bangladesh.
Advocate Moshiur Rahman Malek, President of Bangabandhu Foundation, later on October 19 of the same year lodged the lawsuit with the Chief Metropolitan Magistrate's Court of Dhaka.
Tarique who is currently residing in London is faced with over 18 criminal cases, including August 21 grenade attack cases.
Jewel Rana, assistant commissioner of Paltan Zone Detective Branch (DB) of police, on September 20, 2015 submitted charge-sheet before the court of Metropolitan Magistrate Asaduzzaman Nur after finding the truth behind Tarique falsely accusing Bangabandhu Sheikh Mujibur Rahaman.
Jewel also took the approval of the home ministry before submitting the charge sheet as it is mandatory to do so before filing bringing sedition charges against anyone.