Banglalink names Shakib brand ambassador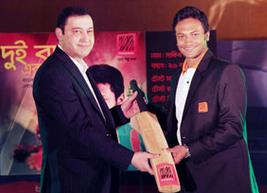 Banglalink announced cricket all-rounder Shakib Al Hasan as brand ambassador of the cell phone operator Saturday.
Banglalink, the second largest cell phone operator in terms of subscribers, made the announcement at a press conference at a city hotel.
Shakib will take part in Banglalink's promotional activities, according to the deal signed between the parties concerned.