Matlub new president of FBCCI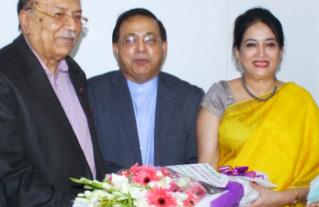 Nitol Niloy Group Chairman Abdul Matlub Ahmad has been elected president of the Federation of Bangladesh Chambers of Commerce and Industry (FBCCI).
Md Shafiul Islam, nominated director from the BGMEA, has been elected the first vice president while Mahbubul Alam, nominated director from Chittagong Chambers of Commerce and Industry, vice president of the FBCCI for the next two years – 2015-17.
The biennial election to the apex trade body was held at its office in Dhaka on Saturday.