Men told to guard against breast cancer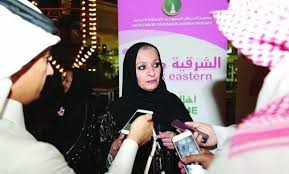 Many are not aware of it but men can get breast cancer too, a leading cancer specialist said recently.
According to recent studies, one man is found with breast cancer every two months, accounting for 1 percent of all tumors found among men in the Kingdom, said Hanan Al-Gahiran, secretary-general of the Saudi Cancer Society in the Eastern Province and a diagnostic radiology consultant.
Al-Gahiran said many men are not aware of breast cancer and unlikely to be suspicious of any changes found in that area of their bodies.
She said breast cancer can be caused by genetic factors and poor health care, and urged men and women to have regular checkups.
Al-Gahiran made the comments at the opening of a breast cancer campaign at the Al-Rashid Mall organized by the Saudi Cancer Society in collaboration with several government and private agencies.
On the first day, there were people who visited the various education pavilions and early detection clinic. The campaign will be taken to various cities and provinces in the Kingdom.
Fatima Al-Mulhem, the campaign's chairwoman in the Eastern Province, said the media has an important role to play in raising awareness about breast cancer.
She said more than 80 percent of tumors in women under the age of 40 are benign. Al-Mulhem said it was important for people over 40 to have regular screenings. However, women under 40 with a family history of breast cancer must also have regular checks.