No Bangla texts using English fonts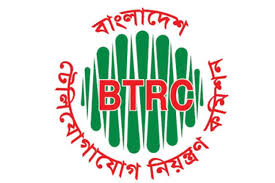 The Bangladesh Telecommunication Regulatory Commission (BTRC) has directed mobile operators not to send texts in Bangla language using English fonts.
Recently in a notice sent to all mobile operators, BTRC said that all SMS texts in Bangla language must have Bangla fonts and English fonts cannot be used to write texts in Bangla language.
The BTRC also ordered mobile operators to refrain from texting or calling customers to promote their products from 12am to 6am and during 'religious activities'.
The mobile operators were also asked to form a Do not Disturb (DnD) service within the next 10 working days and demonstrate it to the commission.
General Secretary of the Association of Mobile Telecom Operators of Bangladesh (AMTOB), TIM Nurul Kabir appreciated the BTRC's move and told reporters that the Bangla language should be presented through the Bangla fonts.
"However, some of the mobile phones is the country cannot display Bangla fonts or there are problems. The BTRC should also ensure that all mobile handsets are capable of displaying Bangla fonts," he added.