10-year-old Indian coder rejects Google offer
She has taken workshops in Silicon Valley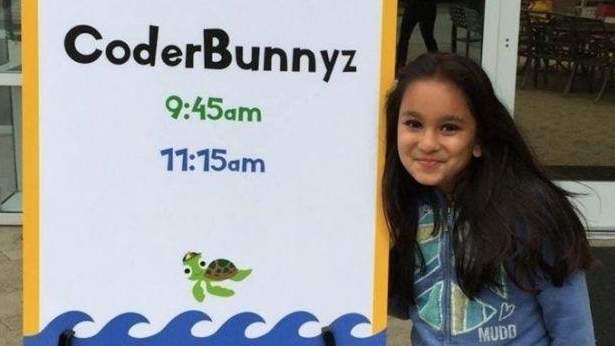 This 10-year-old is as bubbly as kids her age should be. But, know her little more and she will surely leave you stunned with her achievements.
Samira Mehta is already an entrepreneur, a skilled programmer, has taken workshops in Silicon Valley and received an open offer from Google which she has declined.
Samira has set up her own company called 'Coder Bunnyz' which is a coder game teaching children all the necessary concepts of computer programming. Samaira's father who is an engineer with Intel, already has a plan for his daughter's company. The father-daughter duo conducted workshops and established a company to launch the game. Samaira tested her game by inviting friends to play with her so that they could give firsthand feedback and point out the shortfalls.
After the success of her board game, Samira launched another version of the game – the first Artificial Intelligence (AI) game to get launched in the market. This explains the concepts of Artificial Intelligence.
While, she has conducted over 60 workshops in Silicon Valley which have been attended by about 2,000 kids. To her surprise, she sold 1,000 boxes in a year that is worth $35,000 (Dh128,000 approx).
Her work has won Samira the second prize from Think Tank Learning's Pitchfest in 2016 and the 'Real Life Powerpuff Girls' prize from Cartoon Network. When Google extended an open offer to her, she declined saying that she was happy being an entrepreneur, as reported in India Times.