Actress and human rights activist Angelina Jolie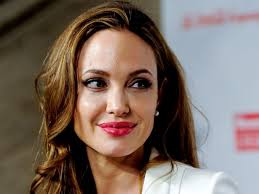 Angelina Jolie, American actress and human rights activist, turns 40, today. She is one of Hollywood's highest-paid actresses, with an Academy Award, two Screen Actors Guild Awards, and three Golden Globe Awards to her name.
Her humanitarian work focuses on conservation, education, and women's rights, and she also campaigns on behalf of refugees as a Special Envoy for UNHCR. Twice divorced, she is now married to actor Brad Pitt and has six children, three of whom were adopted internationally.
Jolie has made at least six visits to Syrian refugee camps since 2012 in her role as a special envoy for the UN High Commissioner for Refugees.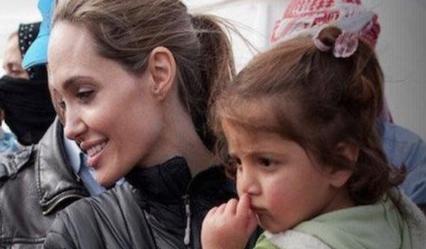 In a plea in November 2013, the "Unbroken" actress called on the world to act "to save a generation of traumatised, isolated and suffering Syrian children from catastrophe".
Actress-director Angelina Jolie has also been named as Britain's top feminist icon.
The 39-year-old actress topped the poll for her campaigning against rape as a weapon of war in her role as United Nations Special Envoy, beating off competition from iconic women's rights activist Germaine Greer, femalefirst.co.uk, reported.
Angelina Jolie has also joined forces with Britain's former foreign secretary William Hague to open a centre to help combat war-zone violence against women.
Jolie and Hague joined forces to announce the new academic centre, titled the Centre on Women, Peace and Security, at the London School of Economics, femalefirst.co.uk reported.
"Angelina's feeling good about turning 40 with a clean bill of health but what will make her happiness complete is seeing a new little face at the dinner table." a friend of hers said.