Clarkson heads to Amazon for new show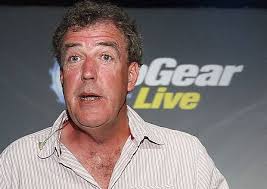 British television presenter Jeremy Clarkson, dropped from hit BBC motoring show "Top Gear" for punching a producer, will make a new series about cars for Amazon Prime, the streaming service announced Thursday.
Clarkson will reunite with his two "Top Gear" co-stars, James May and Richard Hammond, for the as-yet unnamed show, which is due to begin filming "shortly" and will be broadcast next year, US retail giant Amazon said.
An estimated 350 million viewers around the world tuned in to "Top Gear" each week to watch the three men review cars and try them out in madcap stunts, making it the world's most popular factual television program.