UK Muslim Lifestyle Expo Attracts 5K Visitors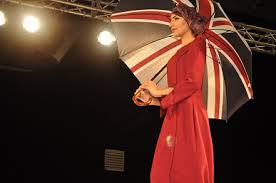 The first-ever international exhibition on Muslim lifestyle in UK has been hailed a success, attracting over 5000 guests from across the world to celebrate the contribution made by Muslim businesses, startups and entrepreneurs to the UK economy and society.
"We are delighted with the entire event and the amazing feedback we received from those who attended and exhibited," Tahir Mirza, founder of the Muslim Lifestyle Expo held on August 1-2, said.
"The Muslim Lifestyle Expo 2015 is an excellent example of the important role that the entire Muslim community plays in today's society and fostering community relations.
Among more than 80 exhibitors at Coventry's Ricoh Arena were businesses from Malaysia, South Africa, Norway, Singapore and Turkey.
Exhibitors represented sectors ranging from food and drink, to fashion, travel, beauty and finance.
"The event was also a good showcase of how the UK is facilitating business across the world," Mirza said.
"We would like to thank all those who attended, exhibited and played a part making it so successful. It has given us the inspiration and energy to make next year's event even bigger and better," he added.
The Muslim consumer lifestyle market is now one of the fastest growing sectors globally with the UK seen as a key strategic player.
A recent report valued the global expenditure on food and lifestyle sectors by Muslims at £1.36 trillion.
Exhibition highlights included a live modest fashion show directed by Zaf Shabir, entertainment by comedy stars Guzzy Bear and Sadia Azmat, as well as global nasheed artists Junaid Jamshed and Saif Adam.
Dedicated seminars covered subjects like travel, Halal lifestyle, Islamic finance and marketing.