Bangladeshi ambassador completes Riyadh duty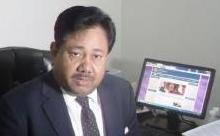 Bangladesh Ambassador Mohamed Shahidul Islam is slated to bid the Kingdom farewell on completion of his tenure on Monday.
Islam who was posted in Saudi Arabia as ambassador following his assignment in South Africa, completed more than four years of service in Riyadh despite his three-year contract period.
The Saudi Foreign Ministry accorded a farewell to Islam recently in the presence of a number of foreign ambassadors.
Speaking to Arab News, Islam said he will take up duties as his country's ambassador in Malaysia shortly. Offering his profuse thanks to all those who helped him carry out his work successfully, the envoy said that Saudi Arabia is a wonderful country, adding that he had an interesting and challenging experience serving his countrymen in the Kingdom.
He said his successful stint in the Kingdom was mainly due to the continuous cooperation received from senior government officials, the private sector and his colleagues.