Britain's schools are overrun by EU children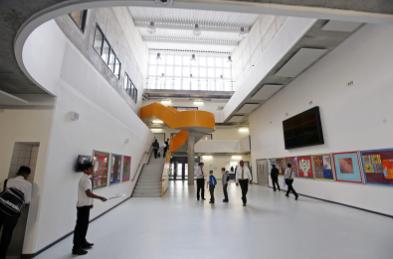 European migrants are putting "unsustainable pressure" on school places, according to Employment Minister Priti Patel.
Ms Patel, a leading member of the Leave campaign, spoke out as new figures show one pupil in every 15 has at least one parent from the EU.
The figure has more than doubled to 699,000 in the past nine years from 309,000.
Separate figures from the UK Statistics Authority show 123,000 school-age migrants entered Britain over the period under free movement rules.
Among these were 21,000 Poles, 13,000 Lithuanians. 7,000 Slovakians, 4,000 Romanians and 3,000 Bulgarians.
An estimated 15,000 came from Germany, 12,000 from France and 10,000 from Spain.
Ms Patel told the Sunday Express: "These figures show how the EU's open borders policies, and the uncontrolled immigration that stems from that, is leading to huge and unsustainable pressures on our schools.
"This is undermining efforts by local councils to ensure they keep class sizes down, and provide school places for all children in their communities.
"The truth is that for as long as we remain a member of the EU we are completely unable to control the numbers of people coming to this country, and with another five countries in the pipeline to join the EU the problem is set to get worse.
"The only way to regain control over the pace and scale of immigration is to vote to leave the EU."
The growth in the school-aged population comes at a time when demand for pupil places is at an all time high.