Crude oil prices hit highest level in seven weeks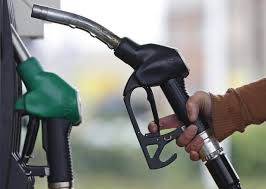 Crude oil prices on Wednesday climbed to their highest level in seven weeks after there was a decline in the U.S.' weekly crude oil stocks despite the expectation of an increase.
Commercial crude oil inventories in the U.S. fell 2.6 million barrels, or 0.6 percent, to 428.3 million barrels for the week ending March 16, according to the Energy Information Administration data released earlier.
The market expectation was an increase of 2.6 million barrels in commercial crude stocks.
After the decline in inventories, crude prices extended their daily gains.
International Brent Crude traded as high as $69.86 around 1540 EST (1940 GMT), while American benchmark West Texas Intermediate climbed as much as $65.69 a barrel around 1800 EST (2200 GMT).
Both benchmarks posted a daily gain of more than three percent, and reached their highest level since Feb. 2.
Crude prices increased around 2.1 percent on Tuesday amid concerns that the U.S. could withdraw from the Iranian nuclear deal in addition to fears that rising tensions in the Middle East could hinder the security of the crude supply.
"Iran has not been treating that part of the world or the world itself appropriately. A lot of bad things are happening in Iran," Trump told reporters in the White House on Tuesday.
Trump could withdraw the U.S. from the historic nuclear deal with Iran, and impose sanctions on the country, which then would make it harder for Tehran to export crude and oil products to the global market.
The U.S.' increasing arms sales to Saudi Arabia also raises concerns that tensions between the Kingdom and Iran could threaten the security of oil supplies from the region.