Discrimination in English soccer soars 60 percent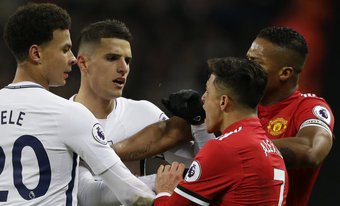 Discrimination in English soccer soared 60 percent in the first half of the season.
The Premier League accounted for 64 of the 282 incidents of abuse reported to anti-discrimination group Kick It Out, a 50 percent jump on the first half of the previous season. Racism accounted for just over half of the reports gathered by Kick It Out.
"Our latest statistics reveal a significant increase in incidents of discrimination in football, which should act as a wake-up call to everyone in the sport," Kick It Out chairman Herman Ouseley said.
"The spike in these mid-season reporting statistics comes against the backdrop of rising hatred in our society."
Reporting incidents of abuse has also become more accessible as Kick It Out's phone app becomes more prevalent. In the 2012-13 season only 53 discriminatory incidents were reported by the halfway point.
"Ultimately, tackling discrimination must be a collective effort," Ouseley said. "The leaders across all sections of society and football, as well as the broader public and football supporters themselves, need to take action, report discrimination and help us eradicate hatred."
After racism, incidents of homophobia, biphobia and transphobia account for next largest source of reports of discrimination (22 percent), followed by anti-Semitism (9 percent).
Incidents in the Premier League accounted for half of the reports in the professional game. Social media is becoming a growing outlet for discrimination, with most incidents on Twitter.