10 million UK people are volunteering during Corona crisis
MFA Zaman, A Covid-19 pandemic volunteer in the UK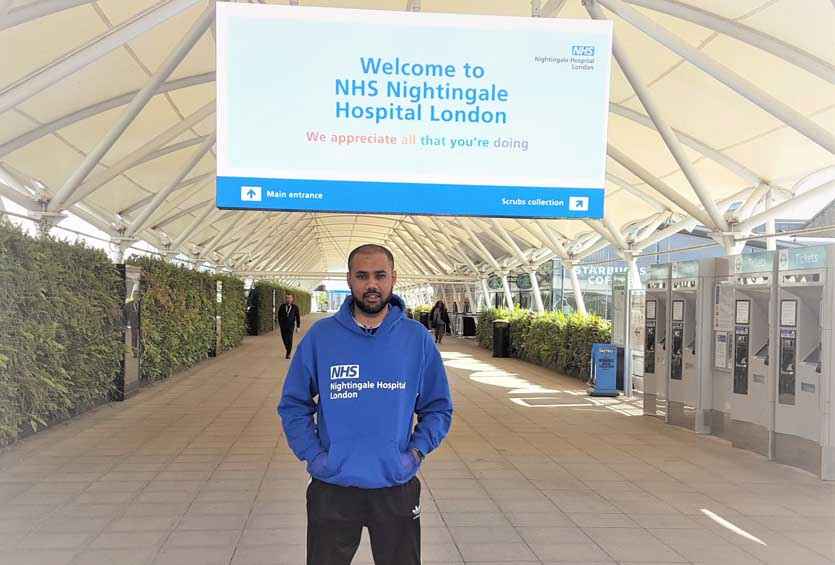 The 2021 has started with hopes because 2020 was a pandemic year for Covid19. This novel Covid took the 130,000 human lives. It puts a harsh break in our daily life. On 23rd March the UK marked a year since the Corona Virus lockdown with national minutes silence. The United Kingdom is one of the countries where shopping centres, offices and others door has closed, but the hospital's door remains open to save the lives. The National Health Service (NHS) opened The Nightingale Hospital in London to tackle the Covid-19 pandemic. Because the number of people affected by this unknown virus while the hospitals didn't have enough space to provide life supporting treatment. Within 24 the Government call for British citizens to join the 'NHS Volunteer Army'. Over 600, 000 volunteers have been approved to help such as driving patient from home to hospital, helping the doctor & nurses training session, making regular phone calls to people isolating at home, transporting medical supplies and equipment for the NHS. 10 million UK people have been volunteering since pandemic started in their community.
And Mfa Zaman is one of the front-line volunteers who joined the NHS Nightingale Hospital. He did not stop himself at Nightingale Hospital; he completed 100 miles walk in 10 days while fasting in Ramadan, to raise funds for NHS Charities Together during lockdown. During lockdown, he served the food to homeless in the street of London from his charity 'Safe & Save'. And after lockdown he joined with Mayor of London's Ambassador to raise awareness and provide masks at London Underground. To overcome the pandemic and save the lives; Zaman joined in the NHS vacation project.
To share his experience to join as 'NHS Volunteer Army', Mfa Zaman said, It has been a crucial decision in my life to join with NHS to save lives while everyday hundreds of people were losing their life. Everywhere it was a scary moment. Because we didn't know much information about Covid, how it spreads, effects people, and protects lives. I didn't know who was next to die. Same time the country called to citizens for help to save lives. So, it has been the toughest moment in my life to join as a soldier in 'NHS Volunteer Army'. I joined because it was deadly need and as a dedicated citizen, I should respond to save the humanity.
During first lockdown in Covid19, most people stay at home. There were no public events and get together. Only the doctors, nurses, volunteers, bus and train drivers were allowed to go out due to run the service. Zaman said, During first lockdown it was pin drop silence while I was traveling to Nightingale Hospital. It was another London where stations, parks were fully empty. Most shops and clubs were closed. Only buses and ambulances were running on the street.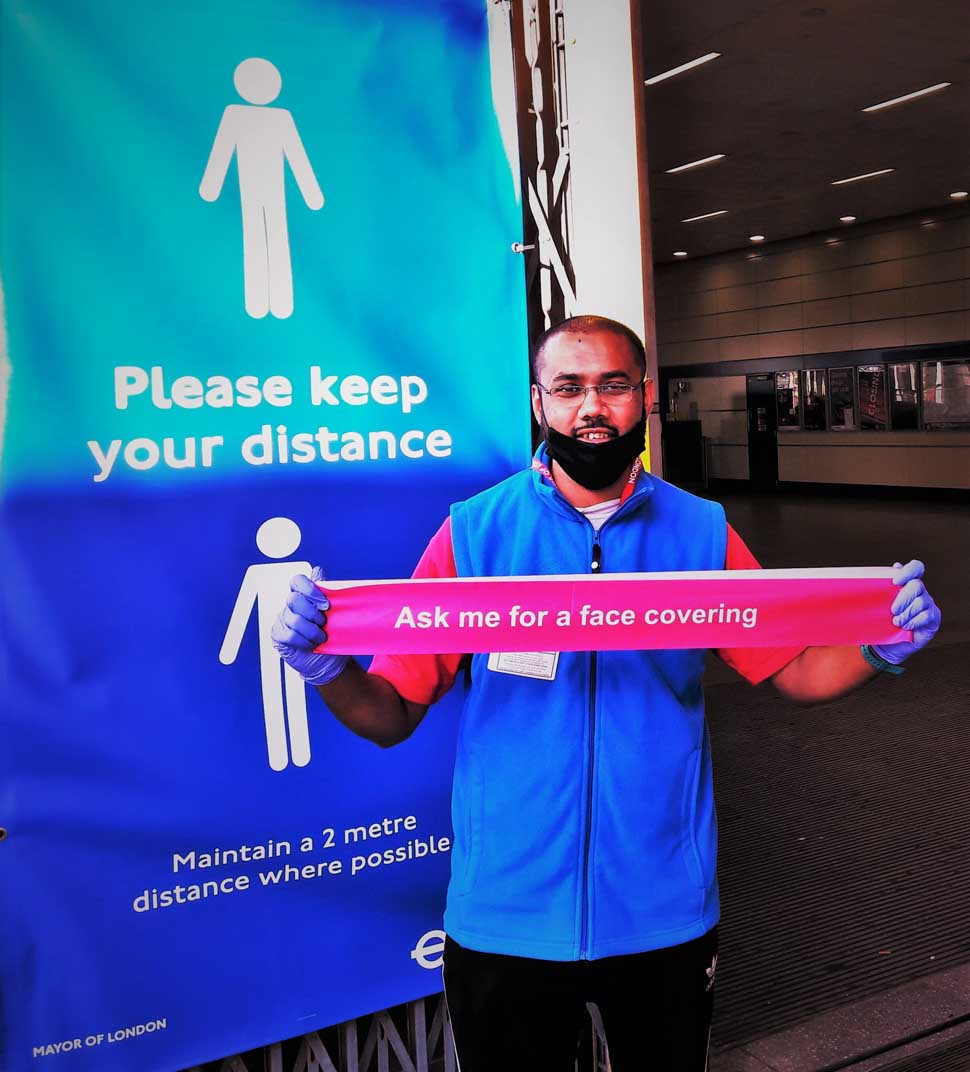 There were millions of people struggling during first lockdown for number of reasons. People were not able to go for jobs, kids were saying at home all day. Also, homeless people became helpless because they were not getting any food or support. Zaman feed the number of homeless people in streets of London from his charity 'Safe & Save'. In lockdown people were facing mental health issue because they were not able to travel or visit to family and friends. No one knew while this lockdown will end. Zaman was in touch with his volunteer friends and elderly people. He called and sent message if they need any help or feeling lonely.
'NHS Volunteer Army' Mfa Zaman completed 100 miles walk in 10 days while fasting in Ramadan to raise funds for NHS Charities. He said, In the past I did run and walk for charity while I was fasting. During lockdown while we had seen, our NHS needs more funding to serve and save the lives. People did lots to help our doctors and nurses. It reminded me that I should step out to support our NHS.
After first lockdown Zaman was volunteering in London Underground and Bus station to provide masks and raise awareness how to protect lives from Covid. The Mayor of London ran this project around the London to help the public. Zaman said, after end the lockdown, I was looking forward to living a healthy life. I want to restart a life where I would have a safe place, eat healthy food, and spend time with my loved one. But it would not be possible without co-operation of people. So, I have tried my best to work on it. As a part of society, I did my duty to motivate and overcome from the stress. Number of people whom I know, they lost their loved one. I always keep in touch with them so, they will never feel lonely.
From December 2020, the United Kingdom is the first Western country to deliver the Covid vaccine to the citizens. More than 30 million people in the UK have received at least the first dose of a Covid vaccine and almost 4 million people have had the second dose of vaccine. The NHS is delivering corona virus vaccination programme. To make this programme more faster and easier for people, they have opened vaccination centre in local area, hospital, sports club, and temporary structure. Also, the NHS has a vaccine bus which travel in local area. And Mfa Zaman is one of the volunteers in NHS vaccination programme. His unconditional help in vaccination centre has created a positive impact in volunteer service during Pandemic. He said, It is one-year anniversary of my volunteering during Covid Pandemic. It was quick but a tough year for me. Until I have joined in vaccination centre, I would not realise why it is so important to help others. There are so many senior citizens who came by themselves or they need different helps. Volunteers are helping them with care. Sometimes people come to know the information about vaccination. So most important is, to run this programme with best service, volunteers are the key element. I feel humble and honoured to be part of it even my daily life is full of challenges. My philosophy in volunteering is, let's help without expectation, love without condition, give a smile with peace. Let's support each other to move forward and be grateful for every single blessing in life. And to overcome the Pandemic, we must be positive and support each other to make a change.
To acknowledge his service, in 2021 Mfa Zaman has been awarded by the Mayor of Lewisham, to make a difference during the Corona virus Pandemic.