The History of 11 Venues ICC Cricket World Cup 2019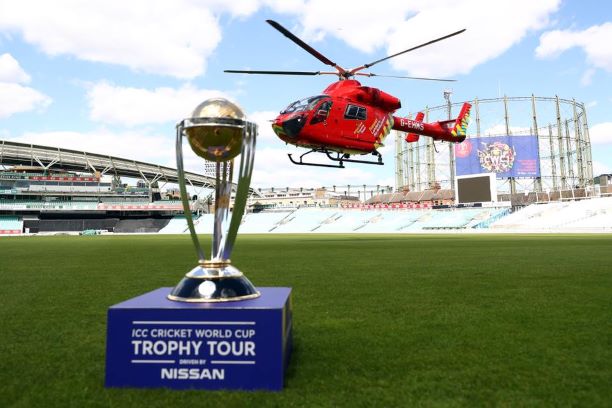 Mfa Zaman: England &Wales are hosting the six weeks The ICC Cricket World Cup 2019. It began on 30th May with the host England's victory at The Oval and will end with the final at Lord's on 14th July. 10 cricket nations are battling in 11 venues across 10 cities to be a champion. These host venues cover the length and breadth of the country, with 327 miles separating the most northerly Durham and the most south-westerly Taunton. There are 48 matches where each team will play each other once in a round robin format, with the top 4 team to the semi-finals.
Cricket is part of the British culture. There are cricket ground everywhere in the England & Wales. All host venues pride themselves on providing top-class facilities for spectators. So let's know the host venues name; Lord's, The Oval, Edgbaston,Bristol County Ground, Cardiff Wales Stadium, County Ground Taunton,
Hampshire Bowl, Headingley, Old Trafford, Trent Bridge and The Riverside. Each ground has their own history and they are famous for many cricket records. Do you know it?
Lord's, London
Lord's known as The Home of Cricket. It is involved with many cricket histories. It is in St John's Wood, London. This cricket ground named after it's founder Thomas Lord. It is the home ground of Middlesex County Cricket Club. This ground is not on its original site, being third of three grounds that Lord Thomas established between 1787 and 1814. They celebrated its 200 years anniversary in 2014. To mark the occasion, on 5th July an MCC XI captained by Sachin Tendulkar played a Rest of the World XI by Shane Warne in a 50 overs match. The ground can currently hold up to 28,500 spectators.

Over one hundred Test matches have been played at Lord's. The first officially recognised Test match took place between 15 and 19 March 1877 and was played between England and Australia at the Lord's, Melbourne Cricket Ground (MCG), where Australia won by 45 runs. Every year Lord's hosts Test matches, One day & T20 International matches and County cricket matches.
Many famous cricketers made lots of record and history at Lord's. Australian Sir Don Bradman played an innings of 254 in 1930, a ground record for 60 years, set up a total of 729/6 declared, which remains the ground record. English bowler James Anderson is highest test wicket (103) taker and another English batsman Graham Gooch played highest individual test innings 333 at Lord's.
Lord's Cricket Ground has honours boards which commemorate all the centuries scored in Test matches or One Day Internationals (ODI) at Lord's, all instances of a bowler taking five wickets in a Test or ODI innings and all occurrences of a bowler taking ten wickets in a Test match.
Lord's was also one of the venues for the London Olympic 2012 for the Archery competition. Lord's also has one of the largest and most comprehensive collections of books and publications dedicated to cricket. The library includes over 17,000 volumes and is open by appointment In 2010, a selection of 100 duplicates from the library's collection was offered for auction by Christie's with proceeds going to support the library.
Lord's is the home of the MCC Museum, which is the oldest sports museum in the world, and contains the world's most celebrated collection of cricket memorabilia
The Oval, London
The Oval s is an international cricket ground in Kennington, London. It was the first ground in England to host international Test cricket in September 1880. Originally in 1844, The Oval was a market garden. It is now owned by the Duchy of Cornwall who converted it into a cricket ground. The ground can currently hold up to 25,000.
Even The Oval is a cricket a ground but it has hosted a number of other historically significant sporting events. In 1870, it staged England's first international football match. It hosted the first FA Cup final in 1872 and it held both the England v Wales and England vs Scotland Rugby match.

The Oval has witnessed many historic matches and cricket record. There are few cricketers played their last innings at The Oval. In 1948 Australian Sir Don Bradman needed only 4 runs in his final Test innings to finish his career withan average of 100 but he ended with a duck (99.94), bowled second ball by Eric Hollies at the Oval. Also England Cricket captain Sir Alastair Cook scored 118 runs to finish his test career at the Oval in 2018. English bowler Sir Ian Botham is highest test wicket (52) taker and English batsman Len Hutton played highest individual test innings 364 at The Oval.
Edgbaston, Birmingham
Edgbaston Cricket Ground is an international cricket ground in the Edgbaston area of Birmingham, England. It is the home ground to Warwickshire County Cricket Club. The land that now makes up Edgbaston Cricket Ground was originally owned by the Calthorpe Estate, who have now sold the site onto Wylam Investments (Edgbaston Holdings) on a long lease. The ground can currently hold up to 24,500.
Edgbaston's first Test match was the first in The Ashes series against Australia in 1902. In 1957 England's highest ever Test cricket partnership 411 runs between Peter May & Colin Cowdrey against West Indies and in 2016 England's highest ever ODI cricket partnership 256 between Jason Roy & Alex Hales against Srilanka was scored at Edgbaston. In this ground cricket legend West Indian Brian Lara scored 501 runs which highest score by a batsman in first class cricket.
But Edgbaston is more famous for ICC Cricket World Cup 1999 while Australia ties with South Africa in the Semi-final. This match is most remembered for the disastrous run out involving Allan Donald and Lance Klusener which ended the game.
Bristol County Ground, Bristol
The Bristol County Ground is home to Gloucestershire County Cricket Club in Bristol, England. It was bought in 1889 by former England cricketer W.G. Grace. The ground hosts One Day Internationals, usually one per year, with the addition of temporary seating to increase the ground's capacity and three matches will be played at the ground in Cricket World Cup 2019.
In 2019 Pakistani cricketer Imam-Ul-Haq scored 151 against England which is highest individual ODI innings at The Bristol County Ground. The ground can currently hold up to 11,000 spectators.
Cardiff Wales Stadium, Cardiff
The Cardiff Wales Stadium is no stranger to hosting ICC tournaments, having been a venue for the last two editions of the ICC Champions Trophy, as well as the ICC Cricket World Cup in 1999. It is located in Sophia Gardens on the River Taff.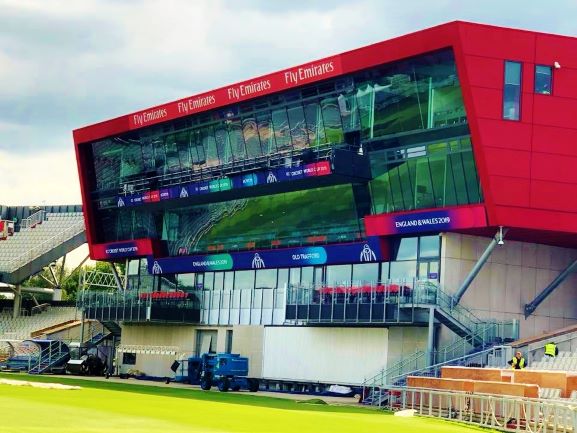 The Cardiff Wales Stadium is home of Glamorgan County Cricket Club which has played its home matches there since 24 May 1967. It has been an international cricket venue since 20 May 1999, when it played host to the ICC Cricket World Cup 1999, match between Australia and New Zealand. In 2009 this stadium hosted its first Test match – the opening match of the Ashes series between England and Australia. It became the 100th Test cricket venue. The port city Cardiff is the capital of Wales; also it is Europe's smallest and newest capital city. In 2018 Australian cricketer Shaun Marsh scored 131 against England which is highest individual ODI innings at The Cardiff Wales Stadium. The ground can currently hold up to 15,200 spectators.
County Ground, Taunton
The County Ground is a cricket ground in Taunton, Somerset. It is the home of Somerset County Cricket Club, who has played there since 1882. The ground was originally built as part of a sports centre by Taunton Athletic Club in 1881 because athletics was booming in the town. The ground also hosted two group-stage matches during the Cricket World Cup1999.
In 1989 the Somerset Cricket Museum was opened at the ground. The exhibits and displays in the museum primarily cover the cricket club's history including England's Test match players such as Sir Ian Botham and Marcus Trescothick.
Taunton was the first town in England to be lit by electric street lighting in 1881. 12 months later the Electric Lighting Act enforced a switch from oil lamps to electric across the UK.
There are three ODI centuries that have been scored at the venue. Indian Cricketer Sourav Ganguly scored his highest ODI innings 183 against Srilanka at County Ground, Taunton in the 1999 Cricket World Cup. The ground can currently hold up to 8000 spectators. But the record attendance was in 1948 when 10,000 packed in to see Sir Don Bradman's Australians.
Hampshire Bowl, Southampton
Hampshire Cricket Ground knows as Rose Bowl, is a cricket ground and residential hotel complex in West End, Hampshire, England. It is the home of Hampshire County Cricket Club, who have played there since 2001. It is the most southernly of all the Cricket World Cup 2019 venues. This new build ground hosting some of the matches in the 2004 Champions Trophy. Two Twenty20 Internationals have also been played there, as well as Test matches in 2011, 2014 and 2018.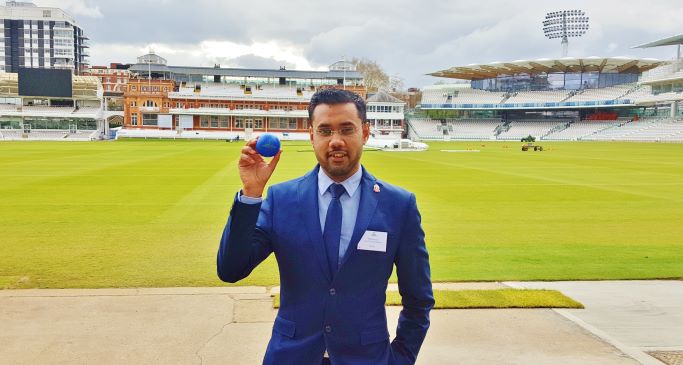 The ground is built into the side of the gently sloping hill on which it is located, resulting in an amphitheatre bowl. The initial name for the ground was announced in 2000 as The Rose Bowl, in recognition of the club's rose and crown logo and the bowl-shaped nature of the ground.
Also Southampton well known for The Titanic which departed from there just before noon on 10th April 1912
In 2013 New Zealand cricketer Martin Guptill scored 189 against England which is highest individual ODI innings and in 2004 West Indies cricketer Mervyn Dillon got 5/29 which is best ODI bowling at Hampshire Bowl. The ground can currently hold up to 17,000 spectators.
Headingley, Leeds
Headingley Cricket Ground in Headingley, Leeds, West Yorkshire, England, It is the home of Yorkshire County Cricket Club. It opened in 1891 and has been used for Test matches since 1899. In 1930 Australian cricketer Sir Don Bradman scored 334 against England which is highest individual ODI innings at Headingley Cricket Ground. One of the most memorable moments at Headingley in 1977 when England cricketer Geoff Boycott OBEscored his 100th first class cricket hundred. The ground can currently hold up to 18,350 spectators.
Old Trafford, Manchester
Old Trafford Cricket Stadium in Old Trafford, Greater Manchester, England. With a population of 2.5 million, Manchester is the most linguistically diverse city in Western Europe with 200 spoken languages. This ground opened in 1857 as the home of Manchester Cricket Club and has been the home of Lancashire County Cricket Club since 1864. During the Second World War, Old Trafford ground was hit by bombs, damaging or destroying several stands.
This historic stadium is England's second oldest Test venue and hosted the first Ashes Test in England, in July 1884 and two Cricket World Cup semi-finals in 1956.
This Old Trafford is part of many cricket histories. In 1956 England bowler Jim Laker became the first person to take all 10 wickets in a Test match innings, achieving figures of 10 for 53 in the fourth Test against Australia. In the 1993 Ashes Test at Old Trafford, Australian leg-spinner Shane Warne bowled England batsman Mike Gatting OBE with the "Ball of the Century". And Indian batsman Sachin Tendulkar scored his first Test hundred at the age of 17 against England in 1990. In ODIs, the highest team total is 318/7, scored by Sri Lanka against England on 28 June 2006 and In Test's, the highest teamtotal is 656/8 dec,scoredby Australia against England on 23 July 1964. The ground can currently hold up to 23,500 spectators.
The Riverside, Durham
The Riverside Ground is a cricket venue in Chester-le-Street, County Durham, England. The home ground of Durham County Cricket Club opened in 1991. The Riverside Ground gained Test match status in 2003 and hosted 6 England Test matches. The local boy English cricketer Paul Collingwood hitting a century on his home pitch for England against the West Indies and so becoming the first local Durham player to hit a Test century at the Riverside. The ground also hosted matches during the Cricket World Cup1999. The ground can currently hold up to 14,000 spectators.
Trent Bridge, Nottingham
Trent Bridge is a cricket venue in West Bridgford, Nottinghamshire, England, just across the River Trent from the city of Nottingham. It is the home of Nottinghamshire County Cricket Club. Trent Bridge is considered to be one of the best grounds in the world to watch cricket. The ground was first opened in 1841 by William Clarke, husband of the landlady of the Trent Bridge Inn and himself Captain of the All England Cricket Team. Trent Bridge hosted its first Test match in 1899, with England playing against Australia.
Trent Bridge has been home to some of the finest cricketers in the world; Sir Gary Sobers, Clive Rice and Sir Richard Hadlee have all graced the ground. The highest test match total is 658 for 8 declared, scored by England against Australia in 1938, highest ODI match total is 481/6, scored by England against Australia in 2018 and the lowest test match total is 60, scored by Australia against England in 2015, the lowest ODI match total is 237/2, scored by England against Pakistan in 2006. Trent Bridge Cricket Stadium has a history of hosting international football matches between England and Ireland in 20 February 1897.