London Tigers win Camden Community Awards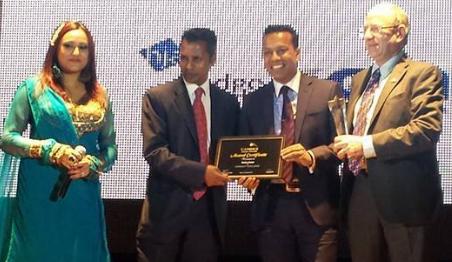 Two London Tigers members received awards Camden Community Awards evening. Councillor Nasim Ali presented the award to CEO Mesba Ahmed for his work with the London Tigers. Under 16's team player Rafi Ahmed, received an award for his academic achievements.
The evening was hosted by Bangladeshi singing sensation Suzana Ansar and the event aim is to recognise the achievements of those working and living in Camden.
"This event was very special as I met many brothers and friends who I grew up with playing football," said Mesba Ahmed. "Most of them were players with our football club. Great to see many younger brothers very successful in their fields. Thank you to the organisers of CCA, it was a fantastic event. I would like to thank everyone in Camden for all their support over the years, hopefully we will do more for the community together."
London Tigers works in Camden, amongst other boroughs, to provide the community with opportunities such as football, health activities. Our current highlight is running a cancer awareness project amongst the Bangladeshi community for London Cancer.