UbiSlate 7Ci tablet launched in UK at £30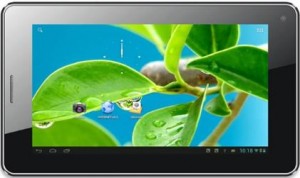 A commercial version of India's low-cost Aakash 2 tablet computer was launched in Britain at a cost of 30 pounds. The UbiSlate 7Ci, made by UK-based company Datawind, is based on Aakash 2, which is mainly used by students in India and was designed to provide cheap internet access to help improve education.
Analysts said British customers buying the tablet and comparing it with others on the market may be disappointed.
The 7-inch Android tablet has wi-fi connectivity, 512MB of RAM, a microUSB connection and 4GB of storage, BBC reported.