UK charge four with terrorism offenses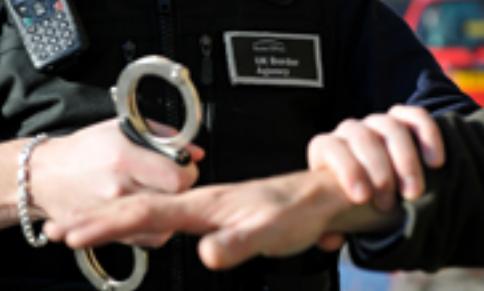 British police said on Monday they had charged four men, arrested two weeks ago at the port of Dover and in London, with terrorism offenses.
Michael Coe, 33, Simon Keeler, 43, and Anthony Small, 33, were charged with preparing and assisting others for acts of terrorism, support for a banned organization and conspiracy to possess false identity documents.
Abdulraouf Eshati, 28, is accused of possessing articles connected to the preparation of terrorism and immigration offenses.
Two other men, Zagum Perviaz and Hamzah Safdar, detained with them during operations at Dover and across London between Nov 1. and Dec. 4, were charged with conspiracy to possess and produce false identity documents.
They will all appear at Westminster Magistrates' court later on Monday.
Britain has arrested dozens of terrorism suspects since August when it raised its international terrorism threat level to the second highest rating of severe, meaning an attack is considered highly likely.
Parliament is due to discuss on Monday government plans to introduce tough new counter-terrorism powers, which are designed to stop Britons traveling to Syria and Iraq to fight and to prevent conflict veterans from returning to Britain where the authorities say they pose a serious security risk.