UK to ease visa for business travelers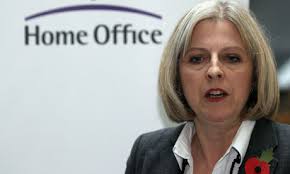 The UK Home Office has declared sweeping changes to the country's visa system to attract greater foreign investment, reducing red tape and cutting down processing times. The reforms will reduce the number of visa types available to foreign business travelers and performing artists from 15 to four from April this year.
The changes will allow business travelers to take a holiday in the United Kingdom alongside meetings for the first time. Previously two visas were required to do so. The announcement came after the Home Office consulted with more than 100 organisations, including business groups and tourism bodies on what changes were needed to the complex visa system. The changes followed months of lobbying by business leaders.
They have lobbied for months for reforming visa system, the Home Secretary has said. Business leaders have long been arguing that the complexities of the visa system are hurting Britain's economic recovery. Home Secretary Theresa May said: "Fine-tuning the immigration system will help ensure we are demonstrating to the rest of the world that Britain remains open for business and that visitors are always welcome in the UK, whether they come for leisure or work.
In a global marketplace we must make sure we stay ahead of our competitors as we work to carry on attracting the business and leisure travelers who will help our economy grow further still", she said. Meanwhile, Home Office has announced that it plans on introducing amendments to the Anti-Terror Laws being implemented here, particularly at the UK ports.
The changes, as per the Home Office, will allow custom and immigration officers at the UK airports and other ports to demand any of the passengers they suspect to provide them their DNA samples, even against the passengers' will, which means taking mouth swabs or hair samples. The Officers will also be authorised to demand passengers to give their fingerprints for analysis. The announced plans had received some criticism from local organisations that emphasise people's liberal rights, which claimed the changes would give officers extra discriminatory powers and escalate resentment level in most affected communities, according to a news agency.