Bangladesh receives over $1,300m remittance in March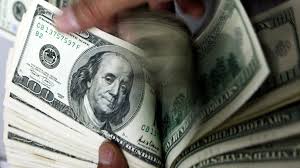 Expatriate Bangladeshis have sent US$1,300.46 million remittance in March this year, which is $222.94 million above than the same month of previous year.
The country received $1,077.52 million remittance in March, 2017.
In the nine months of the current 2017-18 financial year (FY18), the country received a total of $10,761.29 million remittance while total inflow of the remittance for the nine months was $9,194.59 million last fiscal.
The data also showed that Bangladeshi expatriates used more private banking channels for sending $959.51 million remittance on March.
Six state-owned commercial banks– Agrani, Janata, Rupali, Sonali, Basic and BDBL– received $315.79 million while one state-owned specialised bank, Bangladesh Krishi Bank, received $11.34 million.
Of the state-owned banks, Agrani Bank received $125.55 million, Janata Bank $77.17 million, Rupali Bank $14.21 million, Sonali Bank $98.46 million and Basic Bank $0.40 million.
Besides, the expatriates have sent $13.82 million through foreign commercial banks. Among the private commercial banks, Islami Bank Bangladesh Limited (IBBL) received the highest amount of $282.56 million as Dutch-Bangla Bank (DBBL) received $73.84 million.