British crime writer Ruth Rendell dies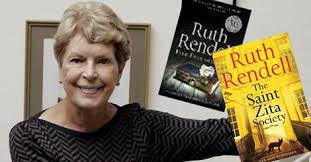 Best-selling British crime writer Ruth Rendell, who wrote over 60 books in a career spanning five decades, died on Saturday at the age of 85, her publisher said.
Rendell suffered a stroke in January and had been in a critical condition in hospital.
In a statement, Penguin Random House said: "We are devastated by the loss of one of our best-loved authors."
"We will miss her enormously," it said.
Gail Rebuck, chair of Penguin Random House UK, said: "Ruth was much admired by the whole publishing industry for her brilliant body of work.
"An insightful and elegant observer of society, many of her award-winning thrillers and psychological murder mysteries highlighted the causes she cared so deeply about," she said.