Cindy Ross apologizes for remarks about Fort McMurray Muslims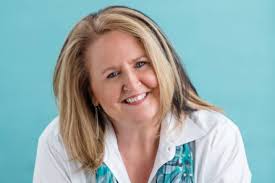 A Calgary United Conservative Party nomination candidate has apologized for three-year-old social media comments in which she compared Muslims in Fort McMurray to bank robbers.
Cindy Ross, who is seeking the UCP nomination in Calgary-Fish Creek, apologized for now-deleted Facebook posts she made in November 2015 about the construction of an Islamic centre in Fort McMurray.
Ross also said she had no recollection of writing the controversial post where she said she hated the idea of building an Islamic centre in Fort McMurray.
"What a better place to have a mosque. Right in the middle of our greatest asset," Ross said in 2015. "This is a bit of like jailing the bank robber in the bank vault."
Ross's retraction came on the eve of voting day and hours after the NDP issued a news release Thursday which described her comments as "racist views" on an "extremist Facebook page."
Ross's post and account have been deleted.
"I apologize for any offence my old posts have caused," Ross said in a Facebook post on her official candidate page Thursday afternoon. "They certainly do not represent my views today."