Denmark's first mosque opens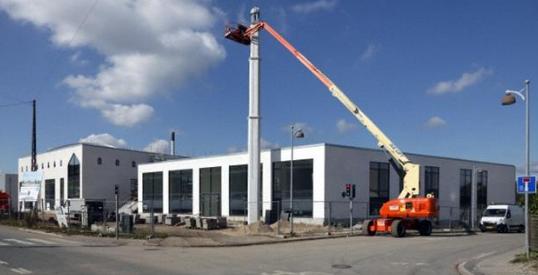 Denmark's largest purpose-built mosque, including the country's first minaret, opens on Thursday in Copenhagen's gritty northwest district after receiving 20.1 million euros ($27.2 million) endowment from Qatar.
After years of political wrangling, Copenhagen's Muslim community is cheering the opening of the 6,700 square metre (72,118 square feet) complex that will house a mosque, a cultural centre, a television studio and a fitness centre.
"We're not involved in Qatari politics and we have nothing to do with the domestic situation there," said Mohamed Al Maimouni, spokesman for the Danish Islamic Council, which owns the mosque.
"The Danish Islamic Council has full power over the rhetoric used here. And that's why we were so happy with this donation: it's a generous gift that comes with no demands," he added.
The organisation initially tried to raise money for the mosque in Kuwait and Saudi Arabia before an appearance on Qatar's Al Jazeera news channel caught the attention of the country's former Emir Hamad bin Khalifa Al Thani.
The group told Gulf financiers it wanted to create a platform for dialogue between Danish Muslims and other groups in Danish society.
To that end, representatives from the Church of Denmark as well as from the Jewish community have been invited to Thursday's inauguration.
A Qatari delegation led by its minister of endowments and Islamic affairs will also attend the opening ceremony, which will be broadcast live on Al Jazeera and Qatar state TV.
"With this platform you can avoid conflicts like the one over the Mohammed(PBUH) cartoons, because it creates dialogue and understanding," Al Maimouni said.
The Danish Islamic Council was known for having "a moderate understanding of Islam" and had "an Islamic philosophy based on adjusting to the society you are in," he argued.
"Islam in Qatar or Morocco is not the same Islam as in Denmark. Of course there are some principles that don't change with place or time, but the other things can be changed," he said.